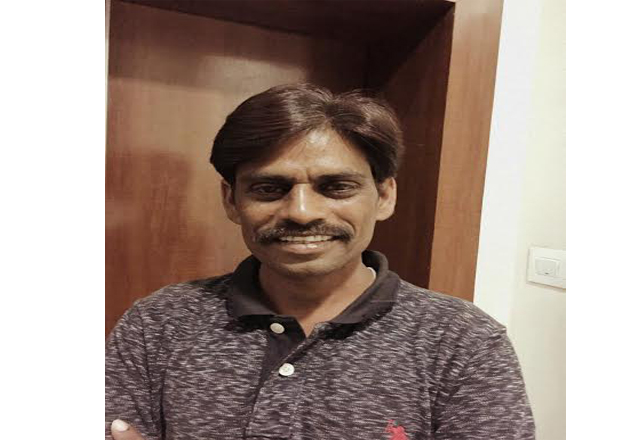 RAJKUMAR TANGDE IS DOING 'CHIVTI'!
A DEBUT INTO CINEWORLD AS A MEDIUM OF A DIRECTOR!
The popular one act play 'AKADA' from the celebrated play 'Shivaji Underground in Bhimnagar Mohalla' which was written and directed by Rajkumar Tangde who is also am actor has made a mark in the dramatic world is now taking a step into film direction with the film 'Chivti'.
The director is known for his social awareness and for social subjects and from his work we have noticed his social skills and political awareness and now he has put a step forward as a film director.
We all know how sugar is a must for every household and the politics behind sugar production and this is the subject of his new film 'Chivti'. The story screenplay and dialogues are also written by the director Rajkumar Tangde. The mahurat of the film was recently held at Beed and the film will soon be shot in Beed, Jalna and Mahabaleshwar. The producer is Ajinath Dhakne of Pragati Chitra Films. The film stars Milind Shinde, Sambhaji Tangde, Ashwini Bhalekar, Gauri Konge, Gajendra Tangde, Madhukar Bidve, Ashok Devkar, Devki Kharat, and Kishor Udhan. The DOP is Devendra Golatkar, and Bhagwan Medankar is the executive producer.
In a place like Jalna, Rajkumar Tangde has done a lot for the drama movement. In his one act play 'Akada' he had handled the issue of electricity pilfering. And with his play 'Shivaji   Underground Bhimnagar Mohalla' he had handled the sensitive issue of present social issue in the society and he was lauded a lot for this play. And everyone is waiting with bated breath to know what he brings out in his debut film
---