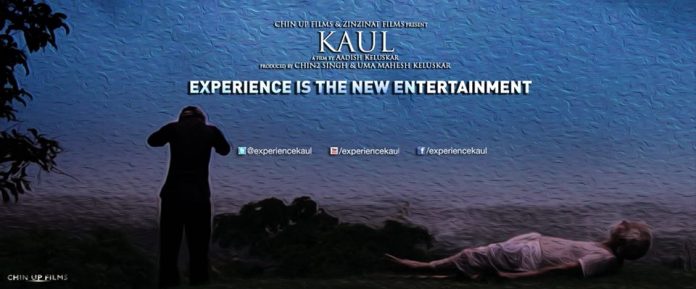 Much Awaited 'Kaul' Going to Release on 18 November
Poet Mahesh Keluskar's Son Aadish Keluskar brings a new Marathi film 'Kaul ' . It is appreciated in International film festival and after winning audience's hearts in many film festivals ,'Kaul' is set to release on 18th of November in theatres.
'Kaul' film's story is based on the backdrop of 'Kokan' area where one man killed someone and then what is his experience, and his problems are shown in this film.
Young Director Aadish Keluskar has also written story and directed this film. The movie is produced by Chintoo Singh and Uma Mahesh Keluskar.  This movie is starring Rohit Kokate, Deepak Parab, Makrand Kajrekar, Saudamini Tikle while cinematography is done by Amey Chavan.
'Kaul' film has been awarded in many International Film Festivals.  In 2015's MAMI Young Critics Award, 2016 PIFF, Jury Awards gained by Kaul.  So don't miss to watch this movie in theatres on 18 November.
हि बातमी मराठी मध्ये वाचण्यासाठी येथे क्लिक करा ….
---