A 'Journey' is an essential part of everyone's life. From birth to every walk of life it teaches us something or the other and our lives get enriched and experienced. This walk of life is different from one point of view and that has been portrayed in the film 'Pravas whose mahurat was held in a grand style. The grand old pair of veterans Ashok Saraf and Padmini Kolhapure who have ruled over Hindi and Marathi cinema for several years is the lead pair in this film. Other veteran actors include Vikram Gokhale, Rajat Kapur, Shashank Udapurkar, etc.
Ashok Saraf said on the occasion that in his acting career of more than 50 years, he is happy to do a different role in this film. And this 'Journey' will prove to be a different experience for me and for the audiences too. Padmini Kolhapure expressed her pleasure in acting in a Marathi film Pravas after several years and hope her countless fans will like her in a new role. Director actor Shashank Udapurkar opined that ' What remains is what is important and this 'Journey' is that more important for me as he will learn a lot from the experience of his team of various actors and those he has worked with before. Producer Om Chhangani expressed his happiness on his event of doing a creative pursuit is done with the production of this film and I thank all my cast and crew for this endeavor.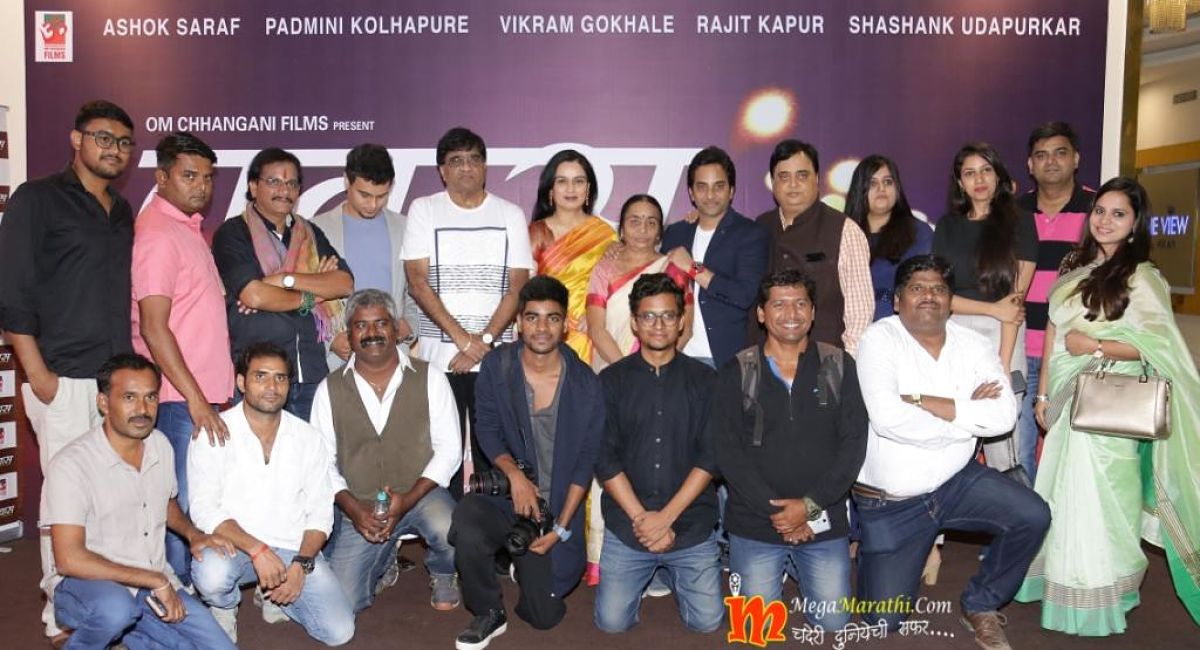 The film written and directed by Shashank Udapurkar and produced by Om Chhangani will go on floors soon with veteran DOP Suresh Deshmane and the Hindi music stalwarts Salim-Suleiman to score music in a Marathi film for the first time. The lyrics are by Guru Thakur. Art direction is by Mahesh Salgaonkar and editing is by Sanjay Sankla. Background music is by Amar Mohile. Make up is by Srikant Desai and costumes by Tashin Anvari and Deepti Sutar.
---