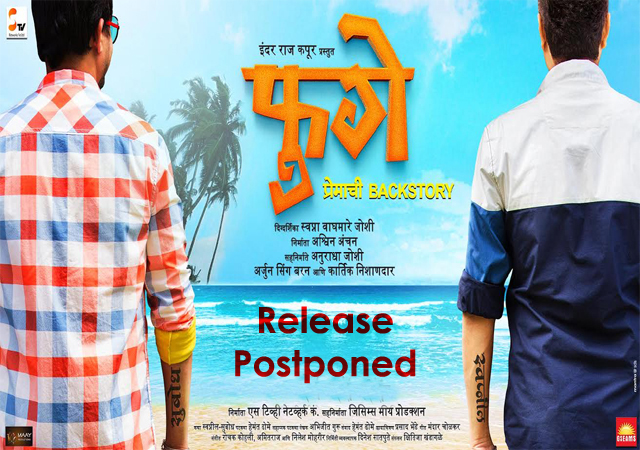 Fugay Release Postponed Due To Cash Crunch
On the heels of the government's decision to ban Rs 500 and Rs 1000 notes in the country, the entertainment sector has suffered losses. Many films have been postponed due to the cash crunch and the latest to join the list is the Marathi film 'Fugay'. Initially supposed to release of December 2, the film release has been postponed by a few weeks.
The movie is produced by Ashwin Anchan, Anuradha Joshi of MAAY Productions and Kartik Nishandar and Arjun Singgh Baran from GSEAMS, Fugay features Swwapnil Joshi and Subodh Bhave. The decision to postpone the release has been taken in order to avoid inconvenience for the viewers. "The cash crunch has hit all fields and we are suffering losses too. But because this decision is for the betterment of the country, we support it fully. However, we don't feel that the viewers should bear the brunt and hence are delaying the release by a while," informed Arjun. "While people are busy getting usable currency, it's not fair to make them go through the trouble of booking tickets right now," he added.
Despite the promotional activities having begun for this presentation by STV Networks' Inder Raj Kapoor, the makers have decided to release the film later and the decision is welcome. The film, directed by Swapna Waghmare Joshi, will be the first time that Swwapnil and Subodh will be seen together onscreen.
हि न्यूज मराठी मध्ये वाचण्यासाठी येथे क्लीक करा ….
---