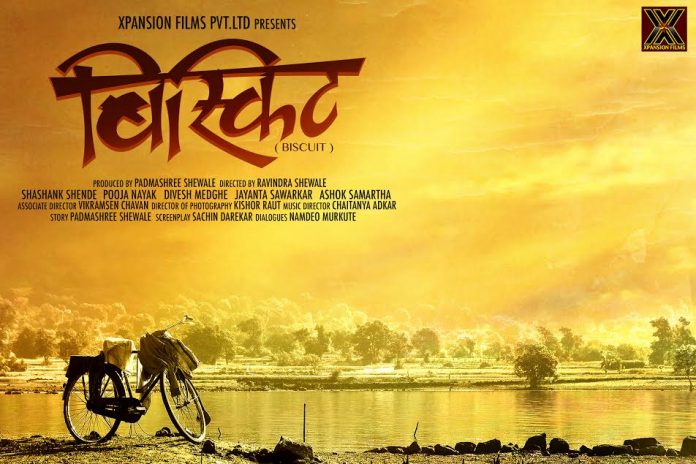 Till date, audiences have got to witness several Marathi films that were based on interesting subjects. And audiences will get to witness another unique subject with the movie Biscuit that is set to release soon. The teaser poster of the movie was launched recently.
The film has been produced and written by Padmashree Shewale of Expansion Films Pvt Ltd and has been directed by Ravi Shewale marking his directorial debut. Biscuit boasts of Sachin Darekar's girpping screenplay, Namdev Murkute's powerful dialogues, Kishor Raut's magnificent cinematography and Chaitanya Adarkar's melodious music.
The film stars Shashank Shende, Puja Nayak, Jayant Savarkar, Ashok Samarth and child actor Divesh Medge in prominent roles. The film is based on a search expedition led by a child and the film has gained immense curiosity thanks to its teaser poster.
One will have to wait patiently to know how the delicious and different this Biscuit is compared to the other films of today. But the wait won't be too long as the film will release in cinemas this November.
---