Presented by Classic Enterprise, Suresh Jamtaraj Oswal and Bhagyavanti Oswal's movie Bhirkit's new & rocking poster has hit the screens. Written and directed by Anup Jagdale, the film cast is Girish Kulkarni, Rishikesh Joshi, Monalisa Bagal, Kushal Badrike, Sagar Karande, Sairat fame Tanaji Galgunde, Kailas Waghmare, Usha Naik and Yakub Syed. With such amazing cast, The film is set to be released on June 17 at the theaters.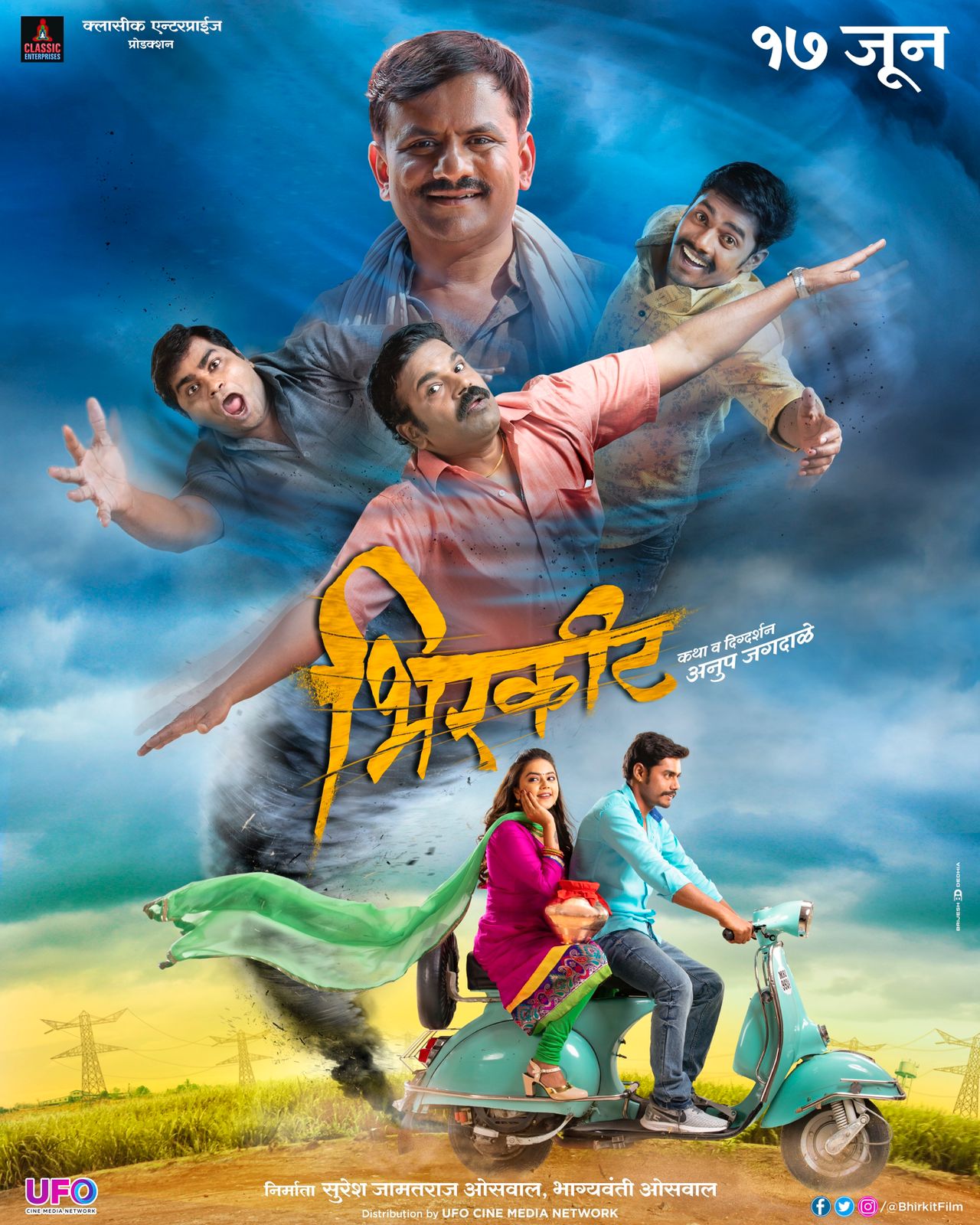 The screenplay and dialogues of 'Bhirkit' are by Pratap Gangawane and it is a great comedy film. All the comedians are seen together in the poster and the movie is sure to explode. Even if the theme of 'Bhirkit' is not yet known, it sure is going to make the audience hold their stomachs and laugh. The film is shot by Tanveer Mir and compiled by Faizal Mahadik. The Hindi duo of Shail-Pritesh has done the music for 'Bhirkit'. UFO is in charge of distributions of the film.
While talking about the film, director Anup Jagdale says, When the film was announced many asked "What exactly is Bhirkit?" The audience also asked is "What is the topic about?" Little by little, the audience will come to know what 'Bhirkit' means. At this moment the only thing I can tell it's a Dark-Comedy film. The film manages to entertain as everyone in the cast is are kings of humor. Thus, we might witness full blown craziness in this film.
---
Cloud Tags : bhirkit marathi movie teaser, bhirkit trailer songs movie,