After a fun filled poster, Suresh Jamtraj Oswal and Bhagyawanti Suresh Oswal's Bhirkit is ready to hit the big screen on 17th June. As Anoop Jagdale directed Bhirkit starcasts Girish Kulkarni, Rishikesh Joshi, Monalisa Bagul, Kushal Badrike, Sagar Karande, Tanaji Galgunde, Kailas Waghmare, Usha Naik and Yakub Sayyed; The multi-starrer is sure to be a comedy hit.
The humor filled teaser begins with a peek into character of National Award winner Girish Kulkarni- Tatya, who seems to be taken advantage by people around him. We have seen Kulkarni's quality acting in various films like Valu, Vihir, Gabhricha Paus, Jaudyana Balasaheb, Faster Fene; He has also made his mark in Bollywood movies. He will be seen in a different role again in 'Bhirkit'. "The teaser didn't reveal much about Hrishikesh Joshi's character as of yet, But a love story of between Tanaji Galgunde and Monalisa Bagul's characters. It will be interesting to see how Bhirkit will entertain the audience.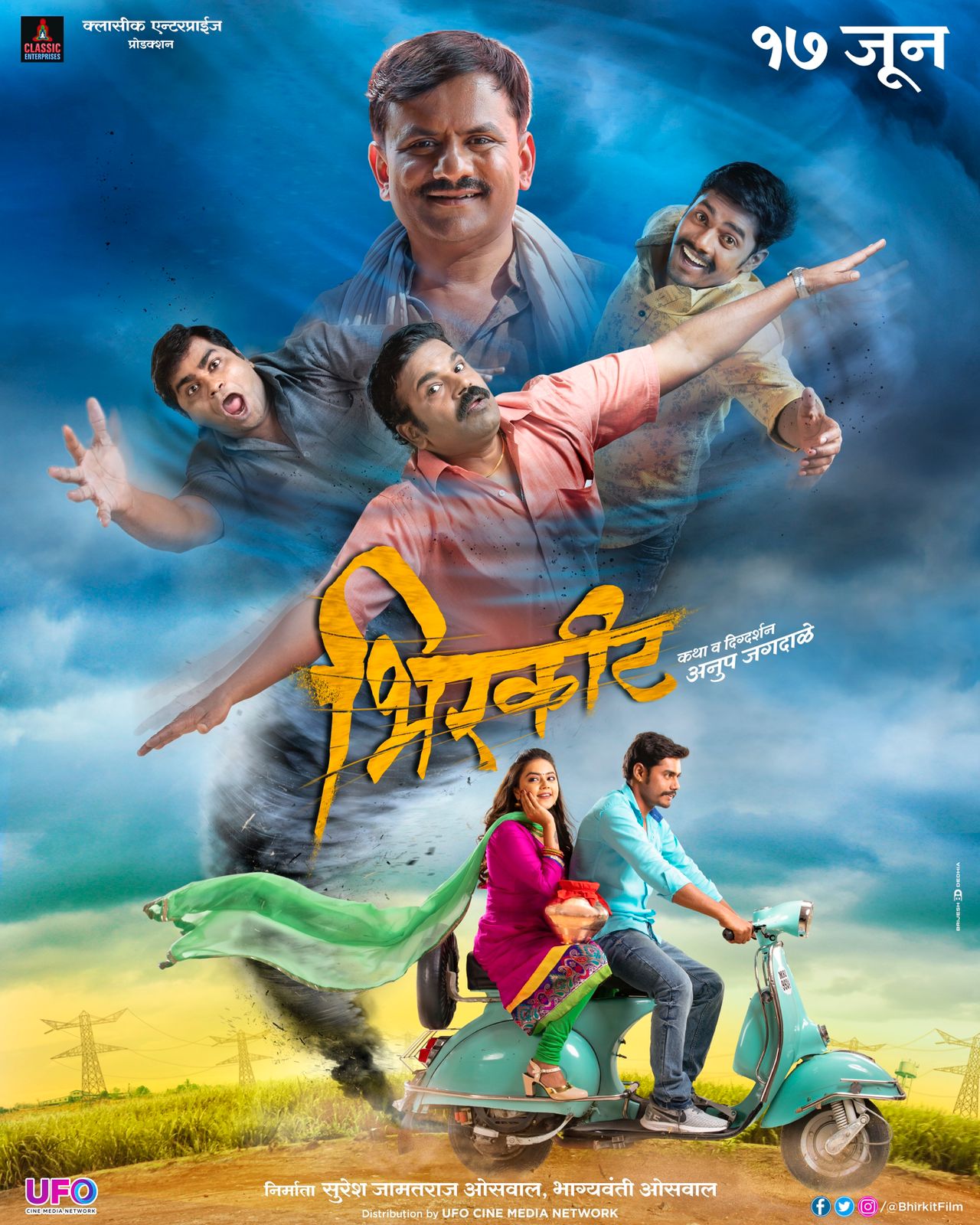 While talking about the film, director Anup Jagdale says, When the film was announced many asked "What exactly is Bhirkit?" So, all of us have a 'Bhirkit' in us, directly or indirectly; it's a story of all of us. Teaser expresses how changed a human is, how much a Human is left as a 'Human'.
Classic Enterprise's Bhirkit's screenplay and dialogues written are by Pratap Gangawane where the music is done by the Hindi duo of Shail and Preetesh. With great comedy, Bhirkit is ready to tickle our funny bones.
---