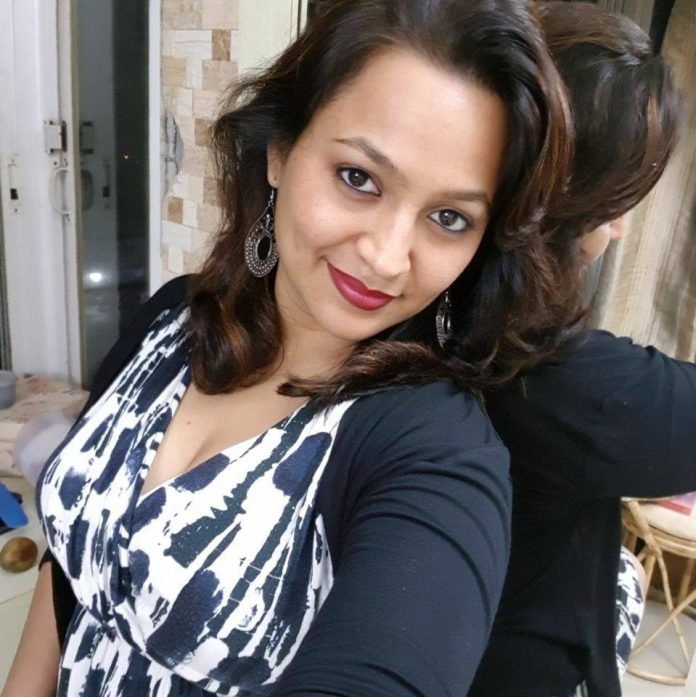 Trupti Bhoir is known for her character Najuka ,the fat overweight girl in 'Agadbamb' and now the sequel to the film 'Maaza Agadbamb' is up for release. We caught up with Trupti to know about her most eagerly awaited film.
Is the sequel 'Maaza Agadbamb' related to the Part one?
---
No. It is a completely different film and those who have not seen the first edition will completely relate to the film as the scenario in Part 2 is original and not related to the Part 1 and the story is completely different .
---
Have you used prosthetics this time round too?
Yes. More than the earlier part. Almost 50 kgs more and this time round we used silicon which is much heavier and I had a tough time using the prosthetic make up for which I had to take many a hour to put on the make-up and retain it till late in the night and I couldn't do the normal toiletries because of the make-up nor could I have eaten anything and it took me more than a hour to remove the make-up. It was a completely strenuous experience. I also had to direct the film which was troublesome because to act and direct was a bit of strenuous job.
---
What is the rest of the cast like?
I have Subodh Bhave opposite me and he will be seen in a comic role for the first time as he is generally known to be a serious actor and for the first time he is doing comedy and he has done a great job in the film and is the star attraction of the film. His son Kanha will also be seen with him on screen for the first time. Also Usha Nadkarni, the senior actor and Tanaji Galgunde are a part of the film.
---
What about the music of the film?
We have good music scored by T.Satish Chakravarthy who is also my husband. The songs are released and are catching up with the audiences. Apart from this we have 3 WWE wrestlers from America and Canada and 14 wrestlers from the group of the great Khali.
---
Where is the film shot?
The film has been shot entirely on Mumbai locales.
---
Who will be distributing the film?
Jayantilal Gada of PEN International will be distributing the film, a first Marathi film for him.
---