On the set of Tumchyasatikahi pan, every week all prominent celebraties give a visit to Gajavaja Junction for the promotions of their serials or movies. This week, the starcast of Maharashtra's most popular and favorite serial – Radha Prem Rangi Rangli were on the sets of Tumchyasati Kay Pan and had some hilarious moments on the sets.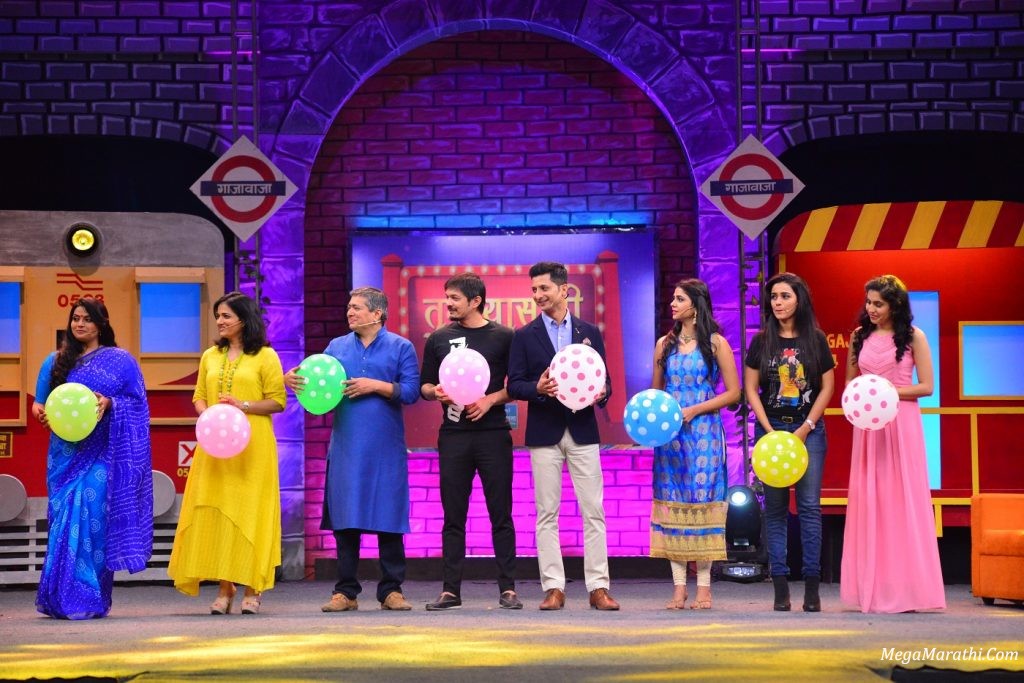 The cast of Radha Prem Rang Rangli was seen in a completely different mood as that seen on the sets.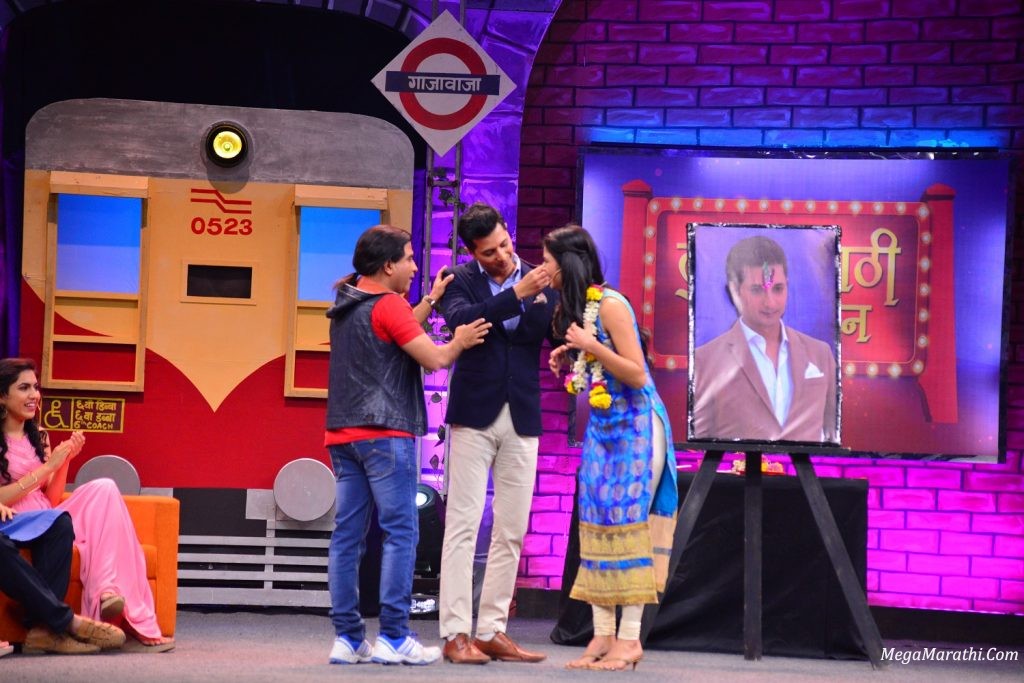 Sachit Patil, our favorite Prem, Veena Jagtap – Radha Deshmukh, Kavita Lad – Madhuri Deshmukh, Shailesh Datar, Anvita- Akshaya Gurav and other cast were seen having hilarious and funny moments. While the crew of Tumchyasati Kahi Pan with the skits which will surely make audience cry with tears due to laughter. The episode will be telecast on Colors Marathi on coming Thursday-Saturday at 9:30pm.
The episode kicked off with the Ramp Walk of star casts of Radha Prem Rangi Rangali with their attitudes. To this, there will be some hilarious and funny moments which will make you fall on ground with a laughter. Along the episode,the cast will be seen playing some games.  (Also Read –Radha Prem Rangi Rangli – Colors Marathi Serial )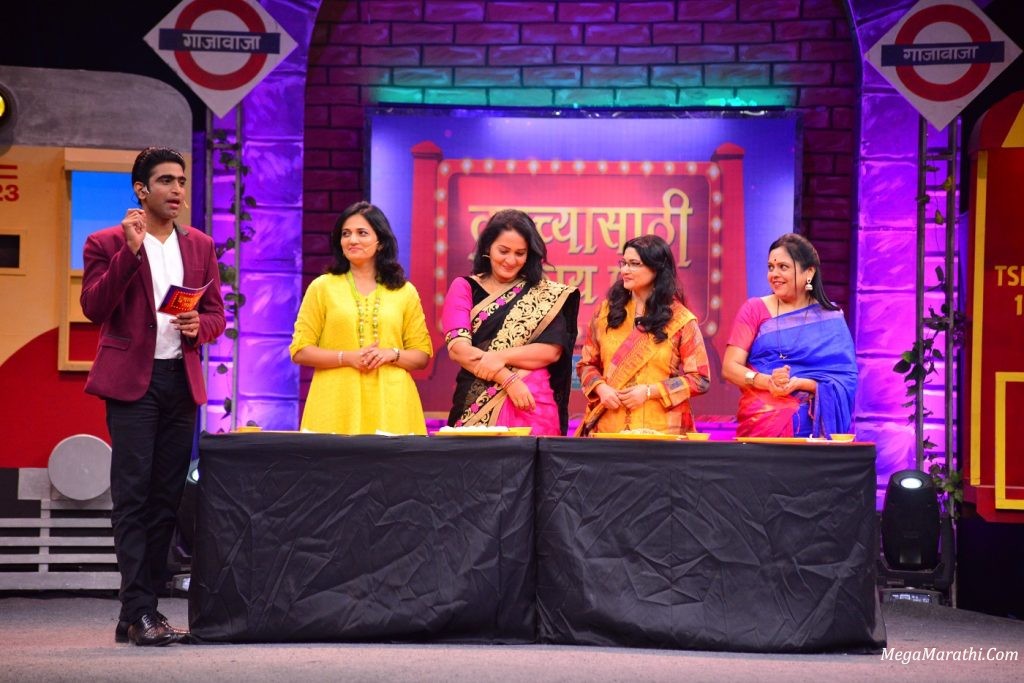 To see whether the Home Ministry of Deshmukh dynasty, having a turnover of 700 crores, can handle and perform household activity or not, anchor Sandip Patak had arranged some games to challenge the Deshmukh's, to which the cast accept the challenge.

Kavita Lad (Prem's mother), Aparna Aparajit (Radha's mother), Archana Nipankar (Deepika) and Vidhya Kranjikar (Aaji) and Lekha Mukund (Deepika's mother) took part in making one of the most favorite Maharashtrain delicacy – Modak, in which Aaji (Vidhya Kranjikar) won. Meanwhile, Radha, Anvita and Archana quest in making of Motichur Laddoo where everybody's favorite Veena Jagtap won the quest.

After the games, Niranjan Naamjoshi had his hands on guitar and played it for his spouse (in serial). While Archana sung a song – 'Kaisi Hai Ye Peheli'. No doubt, the entire episode is full of dhammal and masti. So don't forget to tune in to Colors Marathi on coming Thru-Fri at 9:30pm.
---