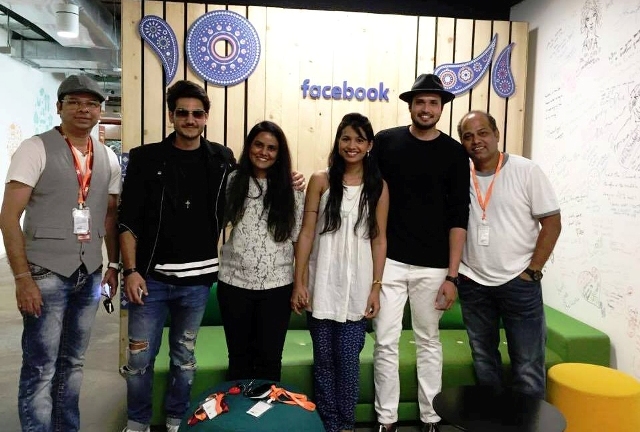 Marathi Celebrities Visits Facebook headquarters in Mumbai
Social media is the most important link between the celebrities and their fans. Celebrity's posts on social media keep their fans updated about themselves. Facebook is the most liked and user-friendly social networking site. To make the celebrity's presence stronger and to reach maximum number of people using Facebook, Facebook Mumbai headquarters organized an interactive workshop for Marathi celebrities and invited them to their office. Celebrities managed by Dreamers PR and Marketing – Sanjay Jadhav, Mayuri Wagh, Chirag Patil, Bhushan Patil, Sayali Pankaj and Umesh Jadhav were the part of this interactive session. These celebrities are the first one to visit the Facebook Headquarters amongst the Marathi celebrities. First ever MarathiCelebrity management agency Dreamers PR & Marketing provided this platform to the celebrities.
हि न्यूज मराठी मध्ये वाचण्यासाठी येथे क्लीक करा ….
---