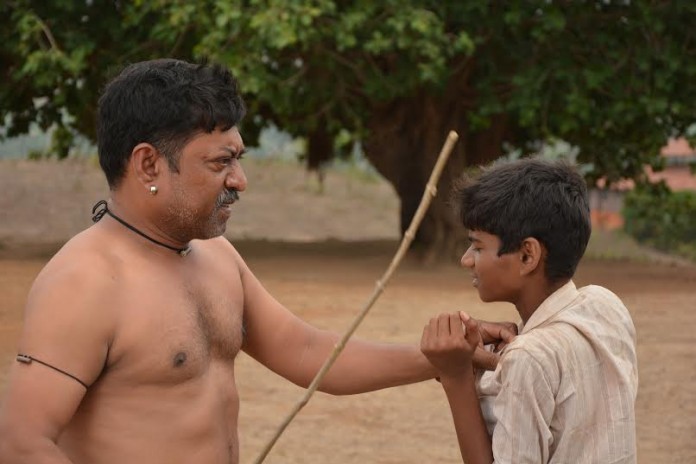 Well Done Bhalya Based On Delicate Bond Between Father And Child
As we know many movies comes on the relationships between mother and child. But least movies have came on relationship between father and children. By taking this point in to consideration 'Achintya Films and Sidhhi Araddhya' brings us a movie "Well Done Bhalya". The movie is releasing on 18 March based on a relationship between father and a children and how that father support his child to get his dreams true. In fact, between the father and the child is a potential abiding bonds, which will continue with the journey of life the child.
Achintya Films and Sidhhi Araddhya presents 'Well Done Bhalya', Sanjay Narvekar is a father of a child artist Nandkumar Solkar as Bhalya. Every father has a expectation from his child to learn good and get achievements. "Will he learn??" "What will do this cricket passion??" "Will this passion affect his father?? " is shown in this movie. It is a story of a young boy from small tribal area whose dream is to become cricketer. Cricket is his passion & this movie shows his struggle to achieve his dream of being cricketer and how he manages to play in 'Under 16' match.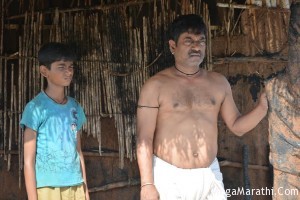 Nitin Kambale has directed a movie, Chaitali and Amol Kale acts as a Producer and Co-producer Sunil Mahajan. Nitin Supekar has written a story and screenplay and dialogues by Nitin Kambale and Nitin Supekar. Camera by I. Giridharan & Shanu Singh Rajput, Art Direction done by Mahindra Raut. Lyrics is by Shashi Tupe & Music given by & songs sung by Trupti Chavan. Art direction by Mahendra Raut and costumes by Chaitrali Dongare and Make up by Laxman Jadhav.Sanjay and Shital Pavaskar as a marketing head for the movie.
The movie has a famous star casts like Ramesh Deo, Sanjay Narvekar, Alka Kubal, Mitali Jagtap, Ganesh Yadav, Sharad Ponkshe, Sanjay Khapare, Anshumala Patil, Rajesh Kambale, Anshuman Vichare, Namrata Jadhav, Gyari Tyatani and a child artist Nandkumar Solkar, Sourabh Karvande.
From 18 March Movie will be release all over Maharashtra.
हि बातमी मराठी मध्ये वाचण्यासाठी येथे क्लिक करा —> Click Here
---