Inauguration of "Aa Ba Ka" (अ ब क ) Movie which comments on Social Topic
A presentation of Gravity Entertainment and Golden Globe and produced by Mihir Sudhir Kulkarni, Movie 'Aa Ba Ka' (अ ब क )'s inauguration was done by Sunil Shetty and Hon. Amruta Devendra Fadanvis. On this occasion 'Lion' fame Sunny Pawar's grandfather Bhimrao Pawar, Movie's director Ramkumar Shedge, Writer Abba Gaikwad, Mahamandal's Head Meghraj Raje Bhosale, Producer Mihir Sudhir Kulkarni etc. respected people were present.
Since the past few years Gravity group has been working on social platforms and topics. Hereforth, Gravity Entertainment will make commendable movies on social awareness topics and will continue with their trend. Such comment was made by the producer Mihir Sudhir Kulkarni. Entire Marathi industry is acquiring success in all fields. In this movie even I'm working and i love movies. I speak very fluently in Marathi. I'm sure 'Aa Ba Ka' Movie will achieve success. Such views were mentioned by Sunil Shetty.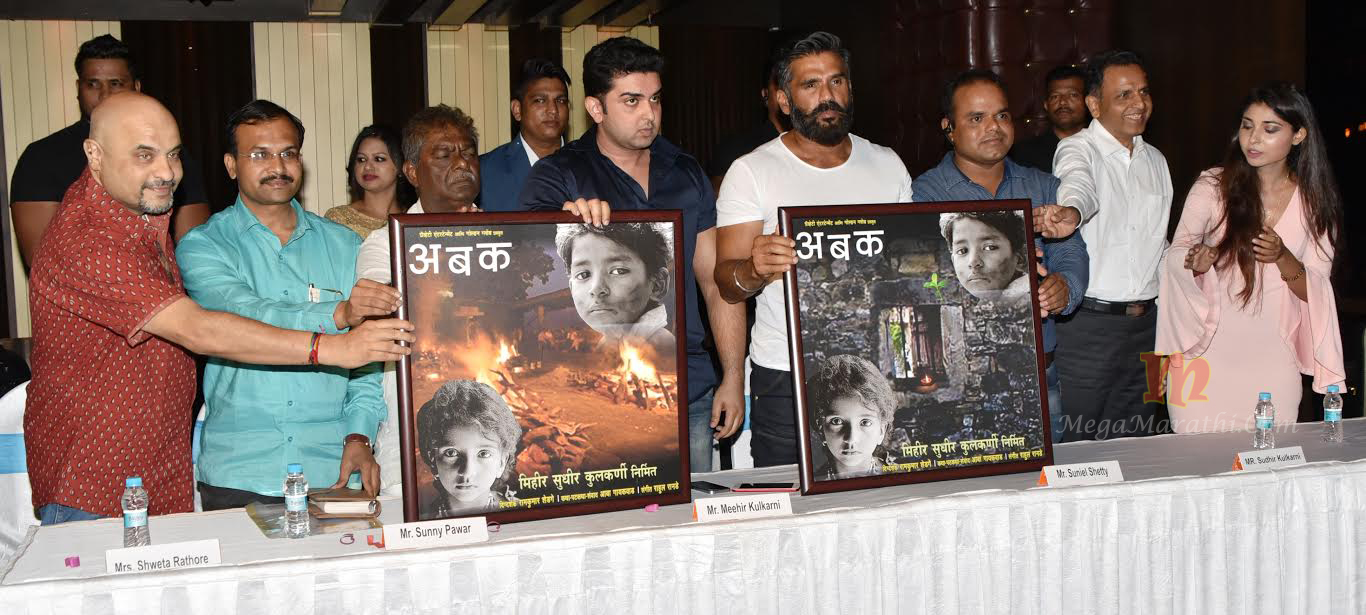 To address social issues it's necessary to have movie's like 'Aa Ba Ka'. Instead of making any bias between boys and girls, girls too should be educated equally. Saying this Amruta Fadanvis and Mihir Kulkarni motivated their team. The movie has been directed by Ramkumar Shedge, whereas the story writing, screenplay writing and dialogue writing is done by Abba Gaikwad. Music has been given by Rahul Ranade. In this movie along with Sunny Pawar, Nawazuddin Siddiqui, Tamanna Bhatia, Sunil Shetty, Tanvi Sinha such talented actors are casted.
The speciality about this movie is that it'll be produced in English, Marathi, Hindi, Tamil, Telugu.. such 5 languages together. Amruta Devendra Fadanvis will be doing playback singing for this movie whose filming will begin from 15th August.
---