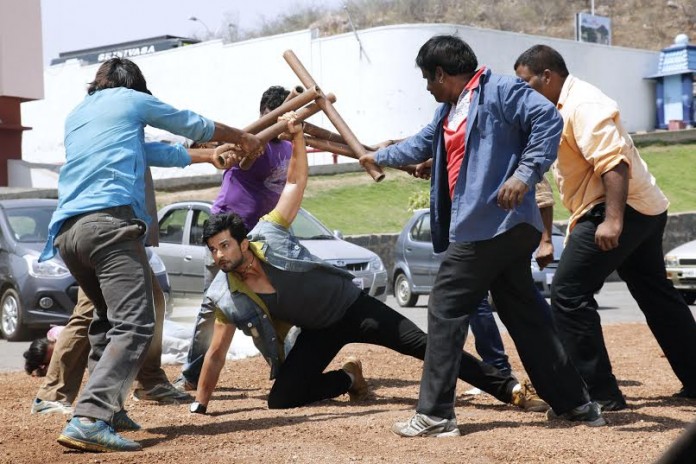 "Show Must Go On"….. Rakesh Bapat
We are well known about the incidences and accidents happening while doing action scenes or fight scenes. This thing is common in case of Bollywood movies but in case of Marathi movies it happened rarely. Like that one incidence happened with 'Vrundavan' Marathi movie actor Rakesh Bapat. While doing a shooting at 'Ayush Resort', Panvel, he has injured during action sequence of movie.  But busy Rakesh didn't come to know that he is badly injured. Nearly after 40 Minutes of scene he realized that he is injured, While taking a jump from Concrete wall. Vrundavan team has realized Leg Bone Crack and stopped the shooting and Rakesh has shifted to hospital.
Due to this incidence producers has decided to postpone the shooting, but by taking a schedules of other actors in mind Rakesh has said, "Show Must Go On" and completed shooting in given period. Fortunately as the wound was not not much deeper and doctor has allowed Rakesh for shoot.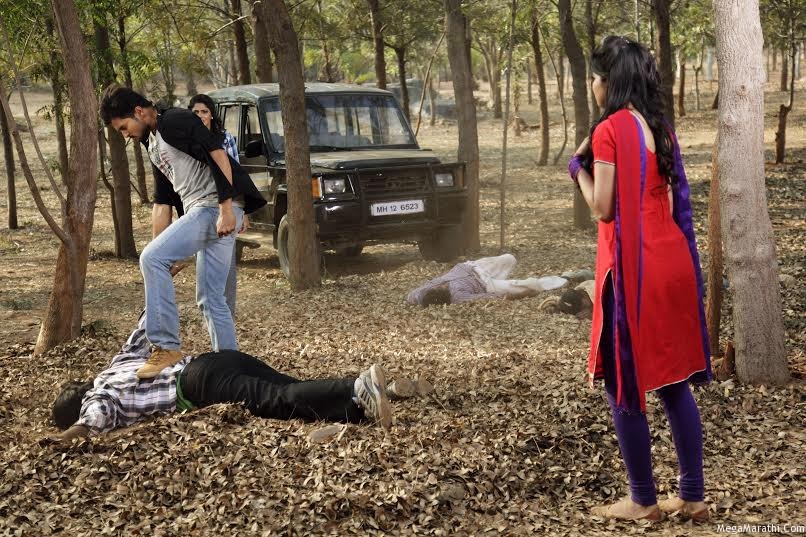 Realistic Film Company Presents 'Vrudavan' , with Famous actors, Rakesh Bapat, Pooja Sawant, Vaidehi Parshurami and others. Movie produced by Raj Premi, Sandeep Sharma, Sunil Khandpur, Jigar Kadakiya with co-producers Amit and Anagha Karkhanis. It is choreographed by famous bollywood choreographer 'Ganesh Acharya'. Lyrics by Sachin Pathak , music by Amitraj. The movie is having dashing song of Rakesh Bapat 'Dashing Govinda'. The movie is in theaters from 08 April 2016.
हि बातमी मराठी मध्ये वाचण्यासाठी येथे क्लिक करा—>  Click Here
---