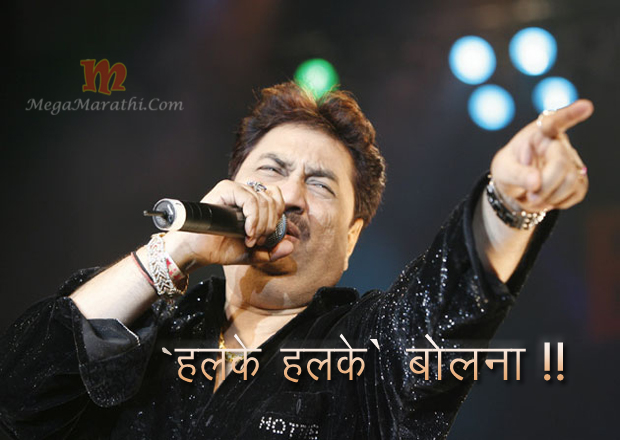 Kumar Sanu To Sing For Marathi film 'Halke Halke'
The world of Marathi cinemas is undergoing a major transformation, no doubt. Marathi cinema is progressing at a rapid pace expanding its boundaries far and wide. Tighter scripts and creative ways of story telling as well as newer story lines are attracting many producers.
Brahmandnayak Movies had brought a realistic film 'Dhol Tashe' for the audience. Once again 'Brahmandnayak Movies' and 'A R Films' together will be producing 'Halke Halke' and bringing it to you.
Interestingly, Kumar Sanu, who made his Bollywood debut with 'Aashiqui' and emerged one of the most popular singer in the late 80s will be offering his voice for 'Halke Halke'.
Recently, the Bengali-speaking Bollywood singer recorded a romantic song for the film. The song that goes with the title 'Halke Halke Bolne' will soon be lording over the Marathi film music lovers. The film's producer 'A Anuradha' will also be debuting as a singer and has ably supported Kumar Sanu for the film in the singing department.
Raj Anjute who began his career as a producer with 'Dhol Tashe' will be opening a new chapter in his career in the Marathi film industry by giving direction to Halke Halke. The leading actors of the film though is yet shrouded in secrecy.
Brahmandnayak Movies's Smita Anjute and A R Films' A Anuradha will surely line up an entertaining film in the New Year.
---