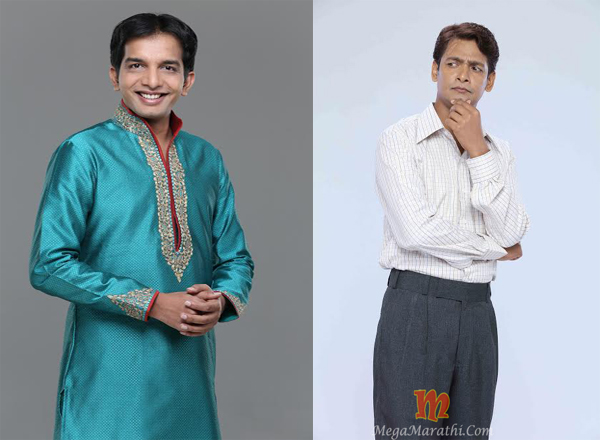 Priyadarshan Jadhav will be hosting the upcoming segments of "Chala Hawa Yeu Dya". Due to health issues Dr. Nilesh Sabale will be on a leave.
How are you all? Hope you are happy? And the most important question, you're smiling right? The person who asks such humble questions and wins many hearts such is the host by the name Dr. Nilesh Sabale. The famous show "Chala Hawa Yeu Dya" which is well renowned is featured on Zee Marathi since the past three years and it's managed  single handedly by the multitalented Dr. Sabale. Not only hosting but also writing, direction and acting is overlooked by him. Since past three years Nilesh along with his co stars and support system come on television every Monday and Tuesday to entertain the viewers with their impeccable sense of humour and pure entertainment to relieve the stress in people's life by bringing a smile on everyone's face. Today, Nilesh Sabale is the face of not only 'Chala Hawa Yeu Dya' but also the entire Zee Marathi channel. Due to some illness he'll be taking bed rest for a week. But as we all know.. 'the show must go on'.. is the golden rule of this industry. Hence, even in the absence of Dr. Nilesh Sabale this show will continue to entertain us. For this purpose the very talented Priyadarshan Jadhav will be hosting 'Chala Hawa Yeu Dya' till our dear doctor gets well soon.
Dr. Nilesh Sabale was introduced to the world through the talent hunt show 'Maharashtracha Superstar' which was broadcasted on Zee Marathi. Further as he hosted many seasons of shows like 'फू बाई फू'  he created his own identity by writing humourous skits. After 'Fu Bai Fu' ; 'Chala Hawa Yeu Dya' was featured on Zee Marathi and it changed the stereotype of entertainment completely. This stage became the home-ground for promotion of Marathi cinema and theatre. Every week the characters from the place called 'Thukratwadi'  come on TV and fill the viewers with joy.  This process has been going on uninterruptedly since the past 3 years. The show which was shot in a studio in Mumbai has successfully travelled to various villages in Maharashtra and has won the hearts of people with their humour and outright will to spread happiness. The story of this tour has not stayed unspoken it has spread to Bollywood too. A few Bollywood actors have graced this show with their presence and promoted their cinemas on this stage too. In all this Dr. Nilesh Sabale holds the greatest share. He has successfully addressed to his responsibilities in hosting, writing and directing. In past few days Dr. Nilesh was experiencing some weakness. Due to which he has decided to be on a sick leave for a few days. But this glitch will be just for a few days and he will soon join the show back.
---