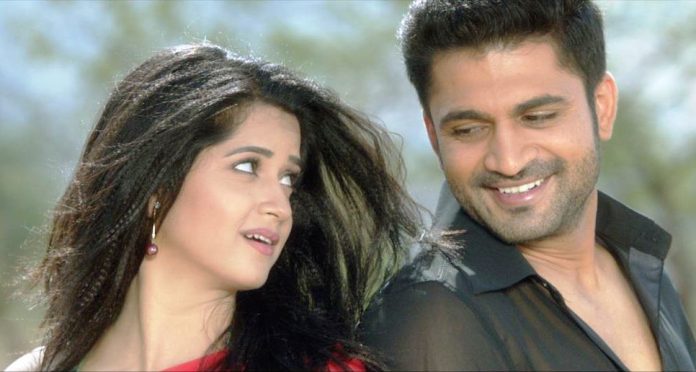 The first song of the film 'Premwaari' 'Baghta Tula Mee' has ben released and the nice feeling that one gets seeing the beloved is the feeling expressed in this song. Chinmay Udgirkar and Mayuri Kapadne feature in this song and the song is a light hearted romantic song and this song sung by Shreya Ghoshal and Sonu Nigam has been composed by the famous music composer Amitraj .
This picturesque song has been shot in the beautiful location of Trimabakeshwar. The songs have been superbly written by Guru Thakur and Mandar Cholkar in very simple words eloquently which expresses love and the song has been choreographed by famous choreographer Sujit Kumar.
Love has its own meaning for various people and some think love is sacrifice and some think its giving it all away and some think its companionship with that loved person. And with this scenario comes the film 'Premwaari ' .
The  film has a lead cast of Chinmay Udgirkar and Mayuri Kapadne. The film will have a Valentine day release on 8 February 2019 which corresponds with the love story of the film. The film produced under the banner of Saimamit Productions will have a different language expressed of love and the film has been  written, produced and directed by Rajendra Kacharu Gaikwad and he is also the presenter of the film.