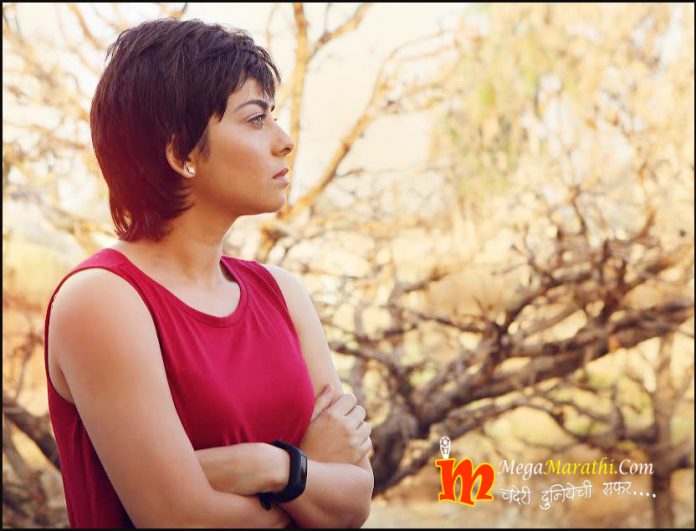 Every actor and actress always make some efforts to make their role much effective. Some actors tries for six pack abs while some tries to increase weight or reduce it. Actress Sonalee Kulkarni has done a special hair cut for her Prakash Kunte's directorial upcoming Marathi Movie Hampi. This hair cut has changed her look.
Swarup Samarth Entertainments's Yogesh Nivrutti Bhalerao and Digital Detoxx produced Hampi is presented by Chaitanya Girish Akolkar. Script written by Aditi Moghe while direction is done by Prakash Kunte and camera is handled by Amlendu Chaudhari.
Sanalee is doing a character of Tom Boy Isha and she is in search of happiness. so its great time for us to check weather Isha gets her happiness or not ? "I have done so many roles for various movies but I had never cut my hairs, but as per directorial desire I was done my hair cut", expressed Sonalee Kulkarni.
"Actually I want to give a look of Girl Next Door to Sonalee and also I don't want influence of her last roles on this character and so I have decided to change the look of Sonalee" said Prakash Kunte.
The movie starring Prajkta Mali, Priyadarshan Jadhav, Lalit Prabhakar and the movie is slated to release on 03 November 2017.
---