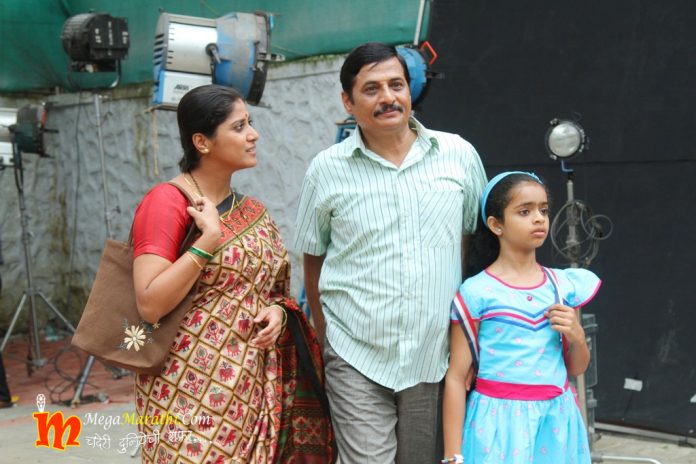 Nandu Madhav and Devika Daftardar have carved a niche for themselves in Marathi theatre and film industry. Both of them have established fanfare through diverse performances, yet they haven't worked together till now. However, both of them will be working together in a film titled- 'Pari Hoon Main' directed by Rohit Shilwant and the film will be presented by Yogayatan Films.
Yogayatan Group, which is a leading group in energy, ports, real estate, export, townships will present this movie while head of Yogayatan Group, Dr. Rajendra Pratap Sinh and Sheela Sinh will be producers for this movie. Iravati Karnik has written story for the film and the screenplay by Machhindra Bugade, Rohit Shilwant, and Sanket Mane. The dialogues for 'Pari hoon main' are written by Yogesh Markande.
The plot for this movie revolves around the kids who participate in TV serials, and reality shows. Nandu Madhav will be seen donning the role of caring father while Devika will portray a character or strict mother. Child actor Shruti Nigade plays a daughter of this couple and actress Flora Saini also has an important role in movie.
Sameer Saptiskar has produced music for 'Pari hoon main' whereas the playback singing has been performed by Shankar Mahadevan, Amruta Fadanvis, Jia Wadkar, and Mandar Pilwalkar. Two lyricists, Abhishek Khandekar and Sachin Pathak, have penned lyrics for the movie.
'Pari Hoon Main' has an entertaining and emotional genre which scripts around a middle class family and celluloid. Get ready to enjoy this platter from Sep 7, 2018 in theatres across Maharashtra.
---