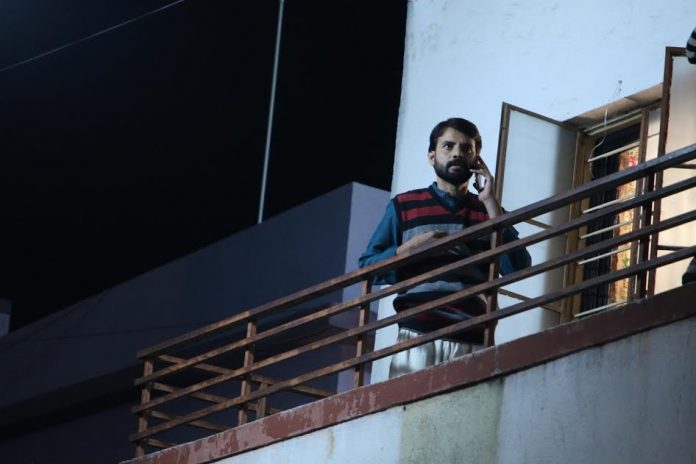 Along with actress Ashwini Kasar, Pushkar Sharadis the new face seen in the new serial 'Katti Batti' hosted on Zee Yuva Channel. Pushkar is native from Yavatmal, who belongs to a typical Indian farmer family. From 2010, he started taking part in state drama competition in and around Yavatmal. After graduating from Yavatmal in 2012, he completed master's degree inMaster of theatre arts from Academy of theatre arts in Mumbai University. Prior to making his debut on the small screen, Pushkar was working in Prakash Prithvi Theater for the lighting and synchronization of lights of various dramas, with the help of Salim Arif. He has also worked in many experimental plays and dramas. He made his debut on Zee Yuvain Katti Batti serial on the small screen. Popular actress Ashwini Kasar has also made her comeback through Katti Batti on small screen after gaining popularity for her lead role in Marathi serial Kamala. Pushkar is playing character of Parag Nikam belonging to middle class family, who is a professor by profession, while Ashwani Kasar is in the character of Purva Borade, who also belongs to a middle class family, who wants to complete her PhD first.
It is a matter of love between Purav Borade and Parag Nikam who lives in the city of Ahmednagar, but it is kind-of unmatched love story of their broken marriage with each other. Purva, the heroine of the serial, represents the number of girls in Maharashtra, who cares more for the feelings of her family members, who is fulfilling her desire for higher education, while professor who is very simple, but also known to be different, though his modern thinking which makes him different from others.These two strangers in same city are engaged with each other, but their marriage is broken.The story of the serial is based on the friendship between them and the feeling of love for each other. This is a love story with a light-hearted humorous comedy.
Talking about his first debut serial on the small screen, PushkarSharadsaid, "This is my first time that I am working on a small screen. As the serial is based on the rural area of Ahmednagar, I have worked very hard on lanuage so that I could present it with its essence and unique toning. Sandesh Kulkarni took our workshops on 'city' language, so the unique toning of Ahmednagar that you are hearing in my language is just because of that. After getting a mastery of language, Parag Nikam as character became easy to understand and present.Since most of the artists are from the Nagar and Aurangabad, and as the shoot is taking place in Ahmednagar, many new friends are formed from Nagar and around the area over here, who all are really helpful during the work.I am very grateful to the entire team because due to their support I can give my 100 percent will shooting. I am very happy to have my debut with Ashwini Kasar. Our tuning is very good, so it's great to work with her. Because of Zee Yuva and Potadi Entertainment's Vinod Lavekar and Nikhil Seth, you are able to see me in this serial. I my thankful to them for trusting me for this character. The overall experience of working on the screen is very good and I am waiting for the audience to respond to my role in the series. "
Do not forget to watch, Katti Bati every evening from Monday-Saturday at 7:30 pm only on Zee Yuva!
---