Marathi movies are known for their real story. Because of the acceptance of different variety films, the canvas of Marathi films has definitely grown. True love story 'Aarti – Unknown Love Story' will unfold the unique aspects of love bonding. This is a very touchy love story with a hint of dedication. Produced by Saraah Creation and Minim Foundation, this film has been produced, written and directed by Sarika Meene. Recently Mr. Manohar Joshi carried out the poster release ceremony for the movie.
On this occasion Manohar Joshi greeted the entire team of the film. According to him, the subject of 'Aarti – Unknown Love Story' is 'stubborness'. We should be able to overcome any of the adverse conditions we may have. Young people should have goals, what do you want to do in life, what are your priorities? It is necessary to be firm on this.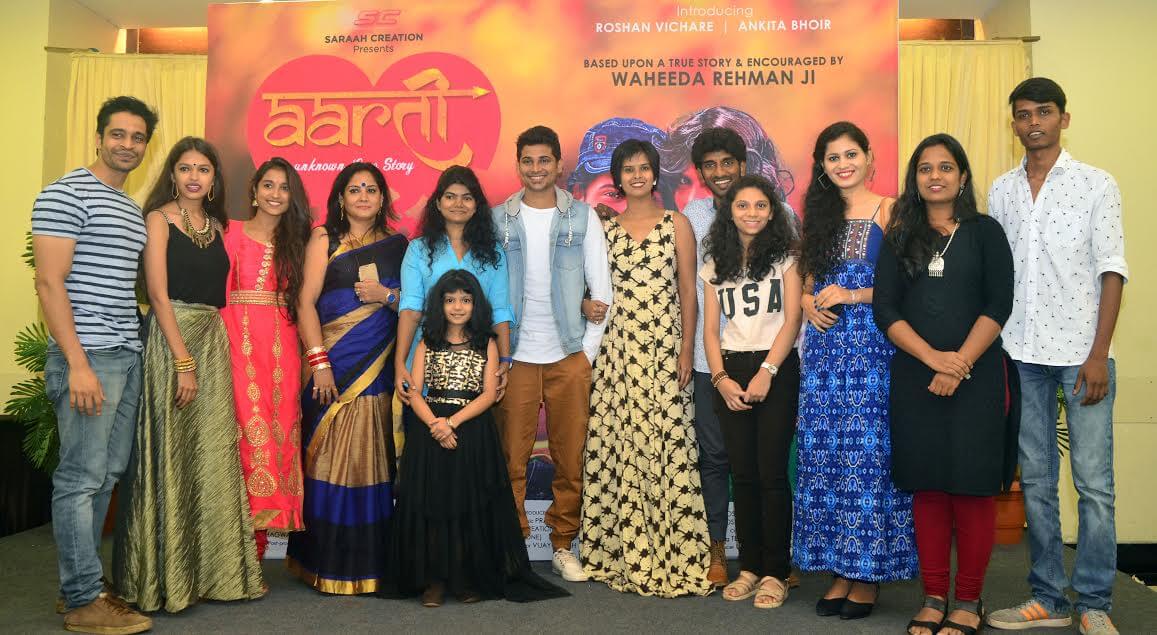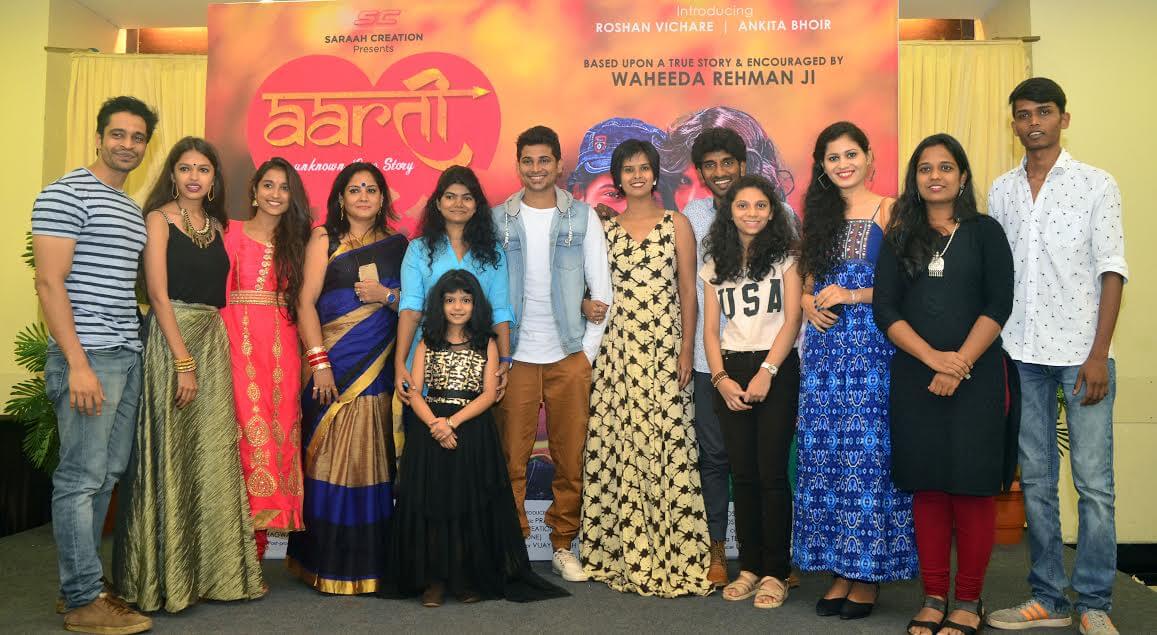 The story of the film 'Aarti – Unknown Love Story' is really heart warming full of sacrifices as in contrast with the new emerging concepts of love in today's generation. Actress Waheeda Rehman has stood behind the film to bring this unique love story to the world. Waheedaji loves the art of acting and she genuinely wanted to come forward with such a movie. Waheedaji believes that 'Aarti -unknown Lovestory' will make the film's bonds more tight.
Roshan Vichare and Ankita Bhoir have played the lead role in this film. Both of them have the role with Sapna Karande, Umesh Damle, Sujit Yadav, Tejas Bane, Meghali Juvekar, Pranjali Verma, Kanchan Pagare and child artist Sarah Mene and Anushka Patil. The co-producer of the film is Shefali Sathi and Banumati Sujeet. The executive producer is Siddhesh Shetty. Dialogue writing is by Prabhakar Bhosale. Cinematography and compilation is done by Jotiranjan Das. Songs are of Sujit Yadav, Tejas Bane, and music is by Prashant Satoshi and Sujit-Tejas. Songs have been sung by Hariharan, Adarsh Shinde, Deepali Sathe and Sara Mene. Art director is Mahesh Mene.
---