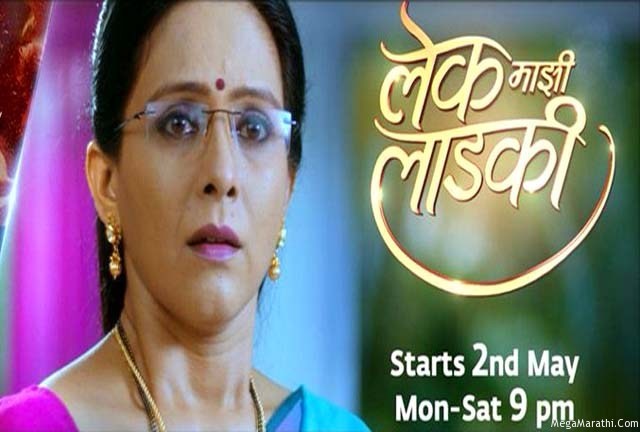 Lek Mazhi Ladaki – A Serial On Star Pravah
In India it is believed that daughter is a 'Paraya Dhaan'. Its a responsibility of his parent to take care her until she gets her right life partner. In Maharashtra, daughters are considered as 'Money Box' ('धनाची पेटी' ). She is pampered a lot and her all insistence are provided. Parents are always working to complete her desires and aspirations. Still one day every girl has to go away from her parents may be for job or by marriage. Sometimes daughter and mother meets rarely even staying in one city.
A Star Pravah launching new serial 'Lek Mazhi Ladaki' based on alienated relationship between mother and daughter. A fragile relationship between mother and daughter and hope one day they will meet again is a plot of the serial.
After a long time a Maharashtra's favourite and famous duet 'Avinash and Aishwarya Narkar' playing a lead role in this serial. Also Nakshtra Medhekar, Sayali Devdhar, and Vikas Patil doing a main roles. Its a attempt to show that a mother can do anything for her daughter.
"Star Pravah always taking care of needs of audiences and this is a outcome for the same and no daubt audience will enjoy and experience it",Star Pravah's Spokeperson during event. Serial is from 02 May 2016 at 09:00pm on Star Pravah Monday to Saturday.
So don't forget to watch a emotional series after long time on Star Pravah from 02 May 2016.
हि बातमी मराठी मध्ये वाचण्यासाठी येथे क्लिक करा
---
Serial Promo :
---