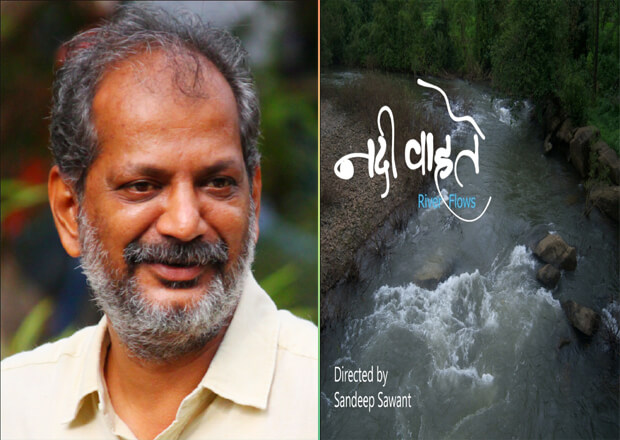 After this film, Shavas, who changed the face of Marathi film industry, people are keen of Sandip Sawant's new film. After Sandeep Sawant's "Shwas" after twelve years, new movie 'Nadii Vahte" is being released in September.
Now it is a great challenge to keep the river in your village alive and keep it running. To keep it constantly flowing, just doing rallys and movements is not going to help. So, the need of the hour is to use the make correct use of the river, the movie is based on that. In the Pune International Film Festival and Zee Gaurav Award, the film was honored with a special award. Sandeep Sawant and Neerja Patwardhan have produced this film of Sahitya Films. Sanjay Memane has cinematographed Neeraj Voralia, compilation, art direction and costume by Neerja Patwardhan.
After 'Shwaas' there were financial difficulties for my films. The film 'Nadi vahte' has long been financially coveted for the film. Besides, there was a large portion of research in the film, on the river. This film is done through full study. This film is based on the participation of many of the experts in River, Environment and Sustainable development, and working with them. An important topic has been handled on this occasion. Now it is very exciting to bring this movie to the audience, "said Sandeep Sawant.
---