'Gaon Thor Pudhari Chor' Coming February 17
Politics is in the air in the beginning of 2017. And it is in the air just not in the real world as important cities like Pune and Mumbai go to the polls but also in the reel world.
Giving company to Nagarsevak Ek Nayak this February will be Gaon Thor Pudhari Chor, both having politics and the related conspiracies that come with it. The main difference though is that if Nagarsevak is a hard-hitting political/social drama, Gaon gives a satirical spin to the politics that leaders in power as well as in the opposition play with each other to grab power by hook or by crook.
Chicanery, plotting, conspiracies are part and parcel of the political world. Nobody knows for sure who will grab power by manipulating who and by firing at one's enemy from somebody else's shoulders. Gaon is the story exactly about this political world but done in a very satirical manner.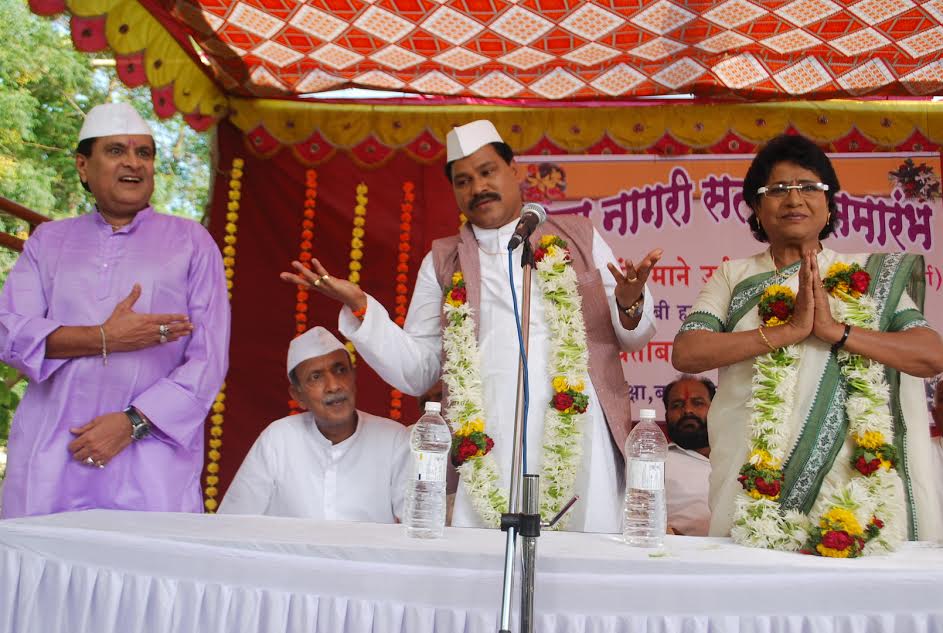 The film will be quite entertaining reveal people in the know of the film.
Apart from entertaining people, Gaon will also make the audience's aware about their political responsibilities. Presented by Mangesh Movies Gaon is a lighter take on the political wheeling-dealing that we are all so aware about these days.
Digambar Pitambar Kale is helming this political satire and Mangesh Doiphode is the film's producer.
Portraying the political shenanigans in a funny manner will be actors like Digambar Naik, Prema Kiran, Chetan Dalvi, Siya Patil and Kishor Nandlaskar.
The film's shooting just concluded in Pune and Daund and the film is up for release this February 17 across Maharashtra.
---